Are you planning a trip? If so, you need to make sure you pack the travel essentials. But what are the most important things to carry when traveling? In this blog post, we will discuss the top 10 items you need to have with you on your next adventure.
We'll start with the basics, like your passport and visa. These are essential documents that you will need to travel internationally. We'll also discuss the importance of travel insurance, money, credit cards, and a phone. These travel essentials will help you stay safe and connected while you're away from home.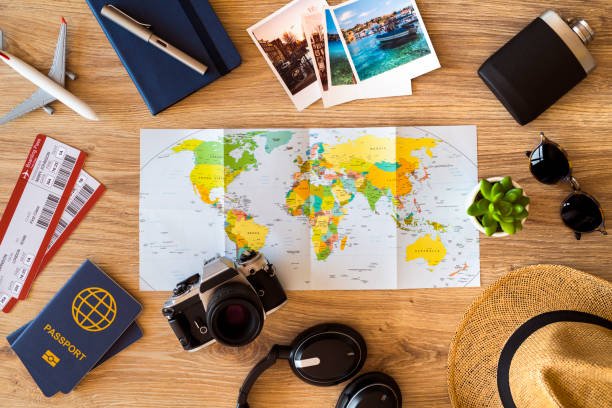 Travel Essentials Every Travel Enthusiast Must Carry
Here are some of the most important travel essentials you need to carry when traveling:
Passport and visa: This is the most important document you will need, so make sure you have it with you at all times.
Travel insurance: This will protect you in case of any unforeseen events, such as lost luggage or medical emergencies.
Money: You will need some cash on hand, especially if you are traveling to a country where credit cards are not widely accepted.
Credit cards: Credit cards are a convenient way to pay for things while traveling, and they can also be used to withdraw cash from ATMs.
Phone: A phone is essential for staying in touch with friends and family back home, as well as for navigating your way around.
Charger: Don't forget to pack your phone charger!
Adapter: If you are traveling to a country with different electrical outlets, you will need an adapter to plug in your electronics.
First-aid kit: This is a good idea to have in case of any minor injuries or illnesses.
Sunglasses: These are essential for protecting your eyes from the sun.
Hat: This can help to protect you from the sun as well, and it can also be used to keep you warm in cold weather.
Water bottle: Staying hydrated is important, so make sure you have a reusable water bottle with you.
Snacks: These can come in handy if you are stuck in an airport or train station for a long time.
Book or magazine: This is a good way to pass the time on long journeys.
Travel journal: This is a great way to document your trip and remember all the fun you had.
Of course, the specific items you need to pack will vary depending on your destination, the length of your trip, and your personal preferences. But these are some of the most important things to consider when packing for your next adventure.
8 Additional (2nd Set of Travel Essentials) for Traveling
Here are some additional tips to make your packing list, aka secondary set of travel essentials you must carry,
Start packing early. This will give you plenty of time to make sure you have everything you need.
Pack light. You don't want to be weighed down by excess luggage.
Roll your clothes instead of folding them. This will save space in your bag.
Label your luggage with your name and contact information. This will help to ensure that your luggage is returned to you if it is lost.
Pack a copy of your passport and travel insurance information. This will come in handy if you lose your original documents.
Pack a versatile wardrobe. Choose clothes that can be dressed up or down, and that can be worn in different weather conditions.
Pack comfortable shoes. You will be doing a lot of walking, so make sure you have shoes that are supportive and comfortable.
Don't forget the essentials! This includes things like toiletries, medications, and chargers.
So, what are you waiting for? Start packing your bags today and get ready for your next adventure! Don't forget to pack your 1st set of travel essentials that we have listed above.
We hope this helps!